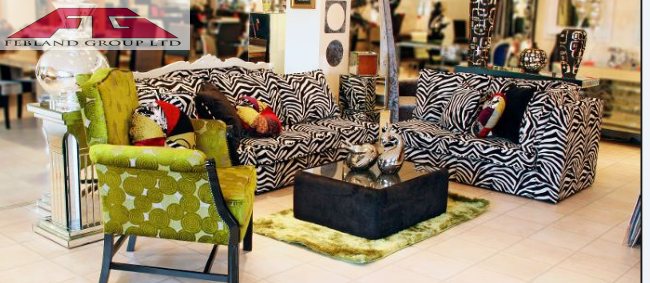 Febland
---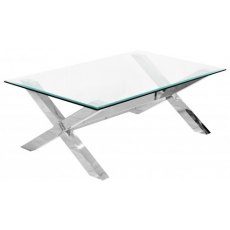 Febland Crosley Coffee Table
The Crossly Coffee Table has a unique modern design, a strong and sturdy stainless steel mirror finished frame with a rectangular glass top Tempered bevelled clear glass 1cm glass thickness Stainless steel base Mirror finish Coffee Table Height Width Depth 45.5 132 76
Febland Crosley Console Table
The Crossly Console Table has a unique modern design, a strong and sturdy stainless steel mirror finished frame with a rectangular glass top. Tempered clear glass 1cm glass thickness Stainless steel base Mirror finish Console Table Height Width Depth 76 142 51
---
Febland Brescia Dining Chair
The Brescia dining chair brings a modern design to your dining room with its strong sprung steel frame and upholstered in a black, cream or grey (with a white stripe) PU material. Pu Seat And Chrome Frame Available In Black, Grey(with white stripe) Or Cream. Dining Chair Height Width Depth Seat Height 86/Arm Height 45 56.5 59
Febland Buckeeter Swivel Dining Chair
The Brescia dining chair brings a modern design to your dining room with its strong sprung steel frame and upholstered in a black, cream or grey (with a white stripe) PU material. Pu Seat And Chrome Frame Available In Black, Grey Or White Swivel Dining Chair Height Width Depth 75 57 52
---
Febland Eames Dining Chair
Stunning dining room chairs with a beautiful ribbed design and shiny chrome frame, available in a range of black, ivory or grey, ideal for any dining room, living room or kitchen. Pu Seat And Chrome Frame Available In Black, Grey Or WhiteMatching Office Chair Also Available Dining Chair Height Width Depth Seat Height 86/Arm Height 45 56.5 59 ...
---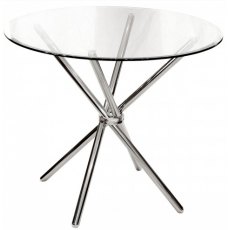 Febland Chrome Criss Cross Dining Table
The Criss-cross dining table can fold away when not in use by the way the legs align vertically and the table top is removable. The dining table has a chrome leg frame that has a collapsible base. Tempered clear glass top 1cm glass thickness Chrome base Collapsible base Criss Cross Table Height Diameter 74 90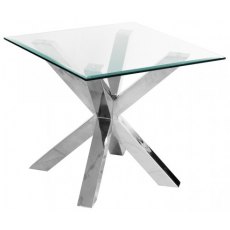 Febland Crosley Lamp Table
The Crossly Lamp Table has a unique modern design, a strong and sturdy stainless steel mirror finished frame with a square glass top. Tempered bevelled clear glass 1cm glass thickness Stainless steel base Mirror finish Lamp Table Height Width Depth 55 63.5 63.5
---
Febland Coco Bar Stool
The Coco padded seat bar stool is a height adjustable, swivel bar stool with a foot rest and padded arms for extra comfort. The seat is wide with lots of padding inside to assure you can enjoy that drink in comfort and is made from a PU material. Available in black, white or grey PU. Chrome base. Bar Stool Height Width Depth Height 91 - 111 /Seat Height 64...
---
Febland Categories