---
Clemence Richard Moreno Oak Mirrior 3 Sizes
MORENO, showing it's elegant soft profile edges and fine details make Moreno one of our most popular collections of furniture, Moreno offers you the most comprehensive selection of items suitable for every room in the house - dining, occasional, bedroom and office. All items will mix n' match perfectly, to fulfill the demands of the most discerning buyer. You can choose your own finish...
---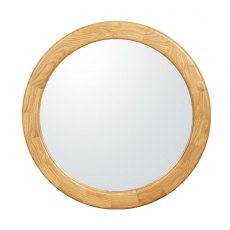 Clemence Richard Sorento Oak Mirror
SORENTO a range of sophisticated furniture, showing off it's gorgeous curved lines with toughened glass doors and finished in a warm semi sheen clear lacquer. The extending pedestal tables are fantastic and easy to use with their butterfly extension leaves hidden below the surface. This range will please the most discerning buyer and will adorn any room. Product Code Diameter ...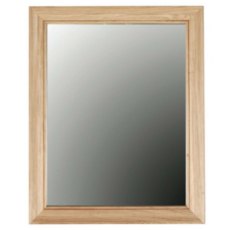 Clemence Richard Sorento Oak Mirrors
SORENTO a range of sophisticated furniture, showing off it's gorgeous curved lines with toughened glass doors and finished in a warm semi sheen clear lacquer. The extending pedestal tables are fantastic and easy to use with their butterfly extension leaves hidden below the surface. This range will please the most discerning buyer and will adorn any room. Product Code Height Width Depth 7518C 100 80 4 7518A 150 80 4 7518B 126 80 4
---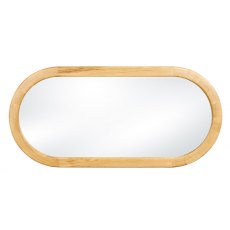 Clemence Richard Sorento Oak Oval Mirror
SORENTO a range of sophisticated furniture, showing off it's gorgeous curved lines with toughened glass doors and finished in a warm semi sheen clear lacquer. The extending pedestal tables are fantastic and easy to use with their butterfly extension leaves hidden below the surface. This range will please the most discerning buyer and will adorn any room. Product Code Height Width Depth 7578 148 70 2.5
Devonshire Living: New Oak: Mirrors
New Oak sideboards and dressers are designed to provide many years of enjoyment Crafted from North American White Oak, sourced from sustainable forests. Traditional construction using modern techniques. Dovetailed drawers Tongue and grooved backs and bases Brush steel effect metal handles Finished in protective natural lacquer
---
Devonshire Living: Somerset Oak: Mirror
Offering traditional and functional storage for your bedroom. somerset Oak collection creates a traditional yet contempary look for your home. Shown with SOM022 Dressing Table and SMO023 Stool Mirror Height Width Depth 685 590 55
---
Hafren Collection KCO: Bedroom Mirrors
Choice of Small or Large wall mirrors. Also a Cheval tall mirror and a Vanity mirror in the range. Features a warm glow and a rustic edge Dovetail jointed frame Assembly Required Other Matching Items in the Range Available
Hafren Collection KLO: Bedroom Mirrors
Choice of Small or Large wall mirrors. Also a Cheval tall mirror and a Vanity mirror in the range. Features a warm glow and a rustic edge Dovetail jointed frame Assembly Required Other Matching Items in the Range Available
---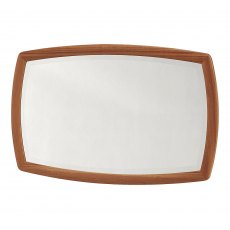 ---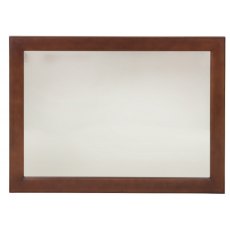 Willis & Gambier Lille Wall Mirror
Crafted from a mixture of solid alder and cherry veneers with a subtle lacquered finish. This sophisticated range combines classic French inspired style with graceful, simple curves. The end result is a stylish range which brings gradeur and elegance to any dining room. Height Width Depth 80 110 3