---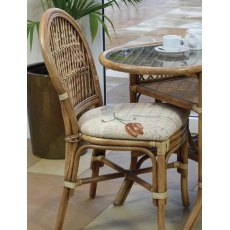 Daro Bistro Dining Chair
The Bistro range is a classic, simple design and complements many other Natural /Light Natural Wash ranges within our catalogue for those who wish to incorporate dining with their lounging furniture. The build quality of the tables and chairs is second to none and is enhanced by the use of leather bindings. The cushion pads are fully upholstered and the whole set is designed with longevity in mind....
---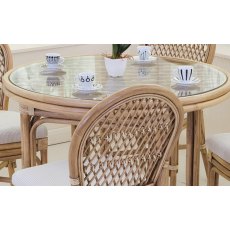 Daro Worcester Breakfast Set
This most classic of designs features a graceful sweeping 3 pole cane arm which starts at the floor and curves elegantly around the frame to the opposite side. Every frame uses leather binding for maximum strength and durability. In addition to the conventional 3 piece suite we have introduced a 2.5 seat sofa as well as glass topped side and coffee tables and matching footstool. The wrap around cushion...