Tetrad Truffle (FF Collection)
The classic chesterfield sofa design has been given an update for the Tetrad FF Truffle Collection. The sofa has a modern, angular shape which looks great with the traditional button back and turned hardwood feet.
As part of the Tetrad FF collection, the Truffle Sofas are available in 22 exclusive fabrics. Choose between brightly coloured velvets, striking patterned fabrics and calming neutral tones.
The Tetrad FF Truffle collection includes the Truffle Petit Sofa, the Truffle Midi Sofa and the Truffle Grand Sofa.
---
Tetrad Truffle (FF Collection) Grand Sofa
Scatters sold separately. The Tetrad FF Truffle Grand Sofa blends classic and contemporary styles seamlessly together to result in a sofa that looks good in any living space. The deep button detailing across the back and arms gives the Truffle a chesterfield inspired look that's will never go out of style. Choose from 22 exclusive fabrics to suit the Truffle Grand Sofa to your home. Height Width Depth 73 236 99
Tetrad Truffle (FF Collection) Midi Sofa
Scatters sold separately. The Tetrad FF Truffle Midi Sofa combines elements of the iconic chesterfield sofa design with modern shapes and fun fabrics. We love the unusual mix of styles because it looks great in any living space. Choose from 22 exclusive fabrics to suit the Tetrad Truffle Midi Sofa to your living space. Height Width Depth 73 206 99
---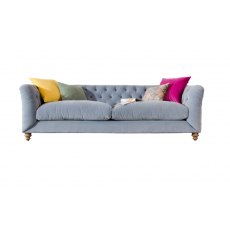 Tetrad Truffle (FF Collection) Petite Sofa
Scatters sold separately. The Tetrad FF Truffle Petite Sofa combines elements of the iconic chesterfield sofa design with modern shapes and fun fabrics. We love the unusual mix of styles because it looks great in any living space. Choose from 22 exclusive fabrics to suit the Tetrad Truffle Midi Sofa to your living space. Height Width Depth 73 176 99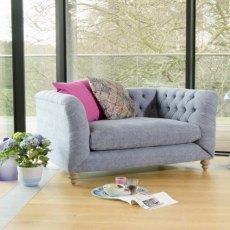 Tetrad Truffle (FF Collection) Love Seat
Scatters sold separately. The Tetrad FF Truffle Love seat combines elements of the iconic chesterfield sofa design with modern shapes and fun fabrics. We love the unusual mix of styles because it looks great in any living space. Choose from 22 exclusive fabrics to suit the Tetrad Truffle Midi Sofa to your living space. Height Width Depth 73 146 99