Daro Bistro Dining Chair
Product Description
The Bistro range is a classic, simple design and complements many other Natural /Light Natural Wash ranges within our catalogue for those who wish to incorporate dining with their lounging furniture. The build quality of the tables and chairs is second to none and is enhanced by the use of leather bindings. The cushion pads are fully upholstered and the whole set is designed with longevity in mind. Should you tire of your fabric choice, we offer a simple pad replacement service.
Dining Chair

Height

Width

Depth

95

45

59
Delivery, Returns & Cancellations
To view our Delivery, Returns & Cancellations information, please
click here
.
Collect in Store Available
We will contact you when your item is ready for your collection.
Home Delivery
Mainland England and Wales delivery FREE
Related items in this collection...
---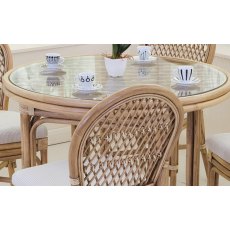 ---
People who bought this also bought...
---