Stressless Accessories Leather Care Kit 250ml
Product Description
The Stressless Leather Care kit (medium, large) and the Stressless Leather Care Wipes contain a leather cleaner, a protection cream and wipes. For nurturing, and making the leather more resistant to stains, the protection cream should be applied to all leather surfaces when your recliner is new. For later treatment, in addition to regularly removing stains, we recommend that the leather is cleaned with the Stressless Leather Cleaner at least every 6 months. Always apply protection cream after cleaning.
Customer Reviews
By
AlisonWightman
on
7th October 2023
"Speedy and efficient delivery of item."

"Excellent Stressless standard product, delivered in fast time and at very reasonable overall price."

By
RichardWoodcock
on
29th January 2023
"I have just used this kit to deep clean my settee and chair and was delighted with the outcome. However, I would strongly recommend that if you are going to use this kit you need to purchase a large sponge to apply the cleaner and a good quality micro-fibre cloth to remove the excess moisture. The tiny sponge and cloth provided with the kit is far too small."

By
Kathy
on
19th November 2022
"Excellent product, and excellent service from Hafren Furnishers"

By
AndrewOBrien
on
25th May 2022
"I have used the wipes.Bought this kit and Ot does a better job."

By
Yvonne
on
20th March 2022
"Very pleased with delivery. Leather care kit does exactly what it says it does resulting in a very good finish "

By
Roy
on
11th March 2022
"This product is recommended by stressless and it seems to be limited supply at the moment. It worked well on the stressless leather. It was supplied by hafren furnishers qiickly at a good price. Highly recommend this company. Will order from them again. "

By
MarkWilson
on
8th February 2022
"Excellent response time and price. A suggestion - why not put a sticker of your firm's name to remind where to buy a replacement when finished."

By
RosieWoodward
on
4th January 2022
"Great service at a great price. Very fast delivery. High recommended. Excellent product."

By
ChrisPenwarden
on
6th November 2021
"Brilliant price .Easy to use website .Fast delivery .Will not hesitate to use in the future and would highly recommend .Great company to do business with ."

By
JackieWood
on
17th October 2021
"Brilliant product and brilliant service. Thank you"

By
jmoir
on
14th October 2021
"Excellent product at a very reasonable price. Quick delivery and well packaged too."

By
KathrynYau
on
9th October 2021
"This product is excellent in cleaning and reconditioning leather.Hafren offer it at a very good price and it arrived very quickly."

By
FelicityBailey
on
22nd September 2021
"I tried this product on some very dry cracked leather and am pleased to say it worked, and softened the leather up very well. "

By
DDuthie
on
20th September 2021
"Good product - removes stains well."
By
MrRonaldFaulkner
on
4th July 2021
"Excelent genuine product that cleans the leather well and keeps it in good condition. Good value for money and delivery time excellent"
By
Richard
on
1st June 2021
"We have been using The Stressless Leather Care kit since we bought our Stressless suite and it always does a fab job. The suite was in storage for 11 months due to a water leak and came back absolutely filthy but this cleaner sorted it out and the protector brought it back to normal. Halfrens were very good with the delivery and also the best for price!"

By
AnthonyStewartProud
on
13th May 2021
"An excellent product that cleaned and refreshed our leather furniture."

By
Pam
on
20th April 2021
"Brilliant service again would use again Thank You "

By
Kevin
on
10th April 2021
"A great product does exactly what it says "

By
CliveWright
on
8th April 2021
"Great product, price and delivery service."

By
HughLacock
on
1st April 2021
"I rarely write reviews because their worth has become devalued by perhaps the best known sales agency which is known to have paid people to write exaggerated reviews of various products. However I personally rate Hafren Furnishers service highly. To be honest there was an irritating initial hiccup when I endeavoured to purchase the Stressless Leather Care Kit I needed and I dashed off an email of complaint intending to shop elsewhere. To my complete astonishment I had an apology and explanation within minutes, really within minutes. Service like that is rare so Hafren secured my modest purchase of a Stressless Care Kit, which I knew to be excellent from previous experience and it was speedily delivered. So, as one happy customer I'm more than pleased to recommend Hafren."

By
MarleneBickerton
on
24th March 2021
"Pleased with the product and delivery service. "

By
Johnny
on
21st March 2021
"Great price, speedy delivery and the genuine thing. Nice to support a independent firm."

By
SheridanBryce
on
17th February 2021
"Look so much better after cleaning with the wipes, like new again. I ordered one day it was delivered the next .thanks hafren furnishers."

By
BruceMORRIS
on
17th February 2021
"A really useful product to care for and restore our Stressless leather furniture. The service given by Hafren was superb."

By
frank
on
8th February 2021
"It was a product I knew already and was looking for a re-order. Halfren had it at the right price and provided excellent delivery."

By
CMIddleton
on
29th December 2020
"just what i needed"

By
PennyPeterAylett
on
22nd December 2020
"Good price and efficient delivery"

By
APLancaster
on
21st November 2020
"quick delivery very pleased"

By
Gary
on
9th November 2020
"Cleaner was competitively priced and arrived very promptly from Hafren. Very pleased with it's cleaning and moisturising performance!"

By
JaneLucas
on
30th October 2020
"Happy with this kit so far; it's early days as not had our chairs that long yet but, if this keeps them looking good and the leather supple, I'll be even happier. I'm very impressed by the service given by Hafren Furnishers too. Fast delivery and good prices too."

By
PStewart
on
6th August 2020
"Excellent product. Prompt delivery and faultless service."

By
annebreengmailcom
on
27th July 2020
"I made a recent phone order after finding the company online, was very pleased with the friendly, prompt and efficient way my order was dealt with "

By
MalcolmYates
on
17th July 2020
"Like they say does what it says on the tin. Good price from Hafren and very quick delivery. Yes a very good product"

By
Clare
on
15th July 2020
"Very quick, free postage, best value and product is excellent. Forget Amazon!"

By
MagParker
on
12th July 2020
"The kit cleaned my light leather chairs very successfully. I would recommend. Great customer service from Hafren. "

By
MrDavidCoombes
on
30th June 2020
"Ordered on line at 15-00. Delivered next day at 14-00. All during Covid-19 lockdown. Great service from Hafren"

By
ASpencer
on
20th June 2020
"good product, good price and good delivery"

By
MarianBosman
on
15th June 2020
"Easy to order, swift delivery and best price available. All in all superb experience."

By
Mary
on
13th June 2020
"Have"

By
JohnWright
on
28th May 2020
"Good value and delivered quickly."

By
KateRoberts
on
12th May 2020
"Very good product. quick delivery. well packaged"

By
JohnKerr
on
12th May 2020
"Have used this item previously on my "Stressless" recliners, so new what to expect. Delivery was quick and painless despite the current situation. The price was also very good compared to other retailers."

By
DavidHerbert
on
4th May 2020
"Product as ordered and received in good time"

By
Leonard
on
31st March 2020
"Excellent product highly recommended "

By
ChristineMcInnes
on
17th March 2020
"Fantastic product "

By
DougCook
on
12th March 2020
"Very reasonably priced and quick delivery of the Stressless leather care kit. Product easy to use.If it protects as well as it has cleaned, then well worth 5 stars."

By
CliveDonoghue
on
11th March 2020
"This stuff really works. I have two leather Ekornes Stressless sofas, both looking a little tired. This kit is really easy to use, the leather is cleaned brilliantly with the first bottle and then conditioned to perfection with the second. The bottles look like they will clean the sofas dozens of times so are great value for money. Hafren's price was extremely good and the kit was sent quickly and well packaged. Strongly recommended. "

By
BevelyLawrence
on
8th March 2020
"Excellent service."

By
TessaBrown
on
23rd February 2020
"Delighted with product. Arrived promptly"

By
JanWilliams
on
22nd February 2020
"Excellent product at an extremely good price."

By
TonyRush
on
25th November 2019
"Great product at a great price with a quick delivery! Thanks"

By
AnthonyMason
on
21st October 2019
"Brilliant, thank you."

By
Hazel
on
5th July 2019
"Fantastic service, ordered one day arrived the next. The product was easy to apply and makes a really good job of cleaning and nourishing the leather. Competitive price too, so what's not to like."

By
ASpencer
on
19th June 2019
"good product, easy to use, fast delivery. Will be ordering again"

By
GillianHaynes
on
21st May 2019
"Extremely effective product. Easy to use. The price was the best I've seen. Will buy from this seller again."

By
JulieTurner
on
7th May 2019
"Brilliant product, brought my cream Stressless chairs back to new and very easy to use. Fantastic service and delivery."

By
FelixMindham
on
1st May 2019
"Harfen sell the Stressless Leather Care Kit at a better price than anywhere else - and postage is included. Excellent fast service."

By
ChristopherGreen
on
28th April 2019
"We had bought 2 cream coloured Stressless leather recliners. After about 8 months we began to notice discolouration of the leather, particularly on high impact areas like arms and seat. There are lots of leather cleaning products on the market and many of them are cheaper than this product. Decided to go with this one because our recliners had cost a lot of money and we were fearful of damaging the leather through the use of an inappropriate product. The process is in 2 stages. You dampen a sponge and use the cleaner first. The dirt came straight off and the colour of the leather returned to its original lovely cream. Then wait about 30 minutes before applying the protective coating. Very easy to do and the result was fantastic. We will probably do this once or twice a year. I would suggest buying a larger sponge than the one that comes with the kit. We bought one in Wilko for £1 and it enabled the job to be done at twice the speed."

By
LindaPedder
on
13th March 2019
"Stress less leather kit"

By
rogerscott
on
23rd February 2019
"Great price on Stressless leather care kit, nicely packaged and very promptly dispatched. Pleasure doing business."

By
Richard Irish
on
11th August 2018
"Purchased this as it was a genuine Stressless kit. Not used yet but pleased with product and price."

Delivery, Returns & Cancellations
To view our Delivery, Returns & Cancellations information, please
click here
.
Collect in Store Available
We will contact you when your item is ready for your collection.
Home Delivery
Mainland England and Wales delivery FREE
Related items in this collection...
---
---
---
You may also like...
---
---
---
---
---
---
---
---
---
---
---
---
---
---
---
People who bought this also bought...
---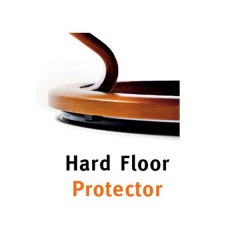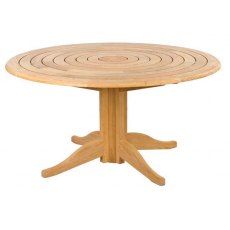 ---